English
Meeting Overview
Conference Name
The 120th Annual Meeting of the ORL Society of Japan
Date
May 8 (Wed.) - 11 (Sat.), 2019
Venue
Osaka International Convention Center
5-3-51 Nakanoshima, Kita-ku, Osaka City, 530-0005 Japan
TEL : +81-6-4803-5555
URL : http://www.gco.co.jp/en/
President
Yuichi Kurono, M.D., Ph.D.
Professor, Department of Otorhinolaryngology, Head and Neck Surgery, Kagoshima University
Secretariat
Department of Otorhinolaryngology, Head and Neck Surgery, Kagoshima University
8-35-1, Sakuragaoka, Kagoshima 890-8544, Japan
TEL : +81- 99-275-5410
E-mail : jibi120@m.kufm.kagoshima-u.ac.jp
Congress Secretariat
Congress Organizing Service Inc.
7-3-101, Uguisudani-cho, Shibuya-ku, Tokyo 150-0032, Japan
TEL : +81-3-3496-6950 / FAX : +81-3-3496-2150
E-mail : jibi120@gakkai.co.jp
Link
General Information
Climate
Osaka is located at a latitude of 34˚35~46' north and longitude 135˚23~36' east. Osaka has a relatively mild climate overall, punctuated by seasonal changes and hot summers.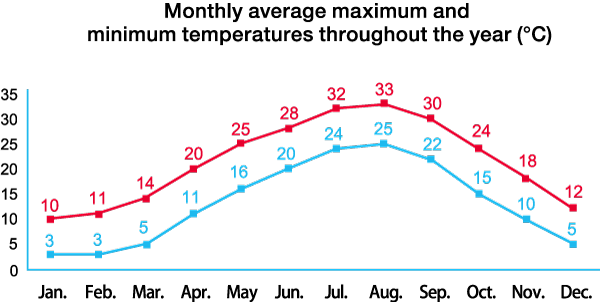 Electricity
The standard voltage in Japan is AC 100V, which is somewhat unusual globally, and there are two different frequencies. 60 Hz is used in west Japan centered on Osaka, and 50 Hz is used for east Japan centered on Tokyo. Plugs are the same two-pin type as used in North America. An adapter is required for three-pin plugs.
Currencies and foreign exchange
Japanese currency is available in ¥1,000, ¥2,000, ¥5,000, and ¥10,000 notes, and ¥1, ¥5, ¥10, ¥50, ¥100, and ¥500 coins. Major currencies, such as U.S. dollars and Euros can be exchanged at major commercial banks, post offices, department stores, and hotels, etc. Banking hours are 9:00-15:00 from Monday to Friday. Actual currencies handled depend on the facility. Please check details on their respective homepages, etc.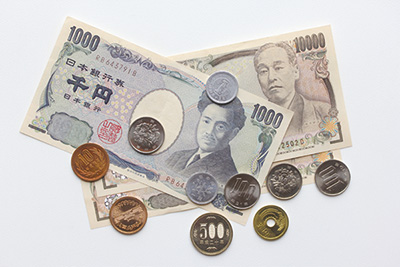 In Osaka Prefecture, in addition to hotels and ryokans, accommodation tax has been introduced to budget hotels and "Tokku Minpaku" (certified private lodging) since July 1,2017.

The room fee includes the following:
Lodging fees
Service fees on said lodging fees
The following fees are not included in the room fee:
The amount equivalent to the consumption tax, etc.
(general indirect taxes, such as consumption tax and bathing tax)
Fees for services other than accommodation
(fees incurred for meals, use of conference facilities, telephone calls, etc.)
Tipping
There is no custom for tipping in Osaka or any other region of Japan. There is no need to pay any tip to restaurant or hotel employees or taxi drivers, etc., nor will one be demanded either.
Travelers checks and credit cards
Please use travelers checks, credit cards, or cash as appropriate to the purpose. Travelers checks can be used in hotels, ryokans (traditional Japanese style hotels), and major stores, and can be exchanged at major commercial banks in principal cities. Compared to foreign currency exchange, they can be exchanged with a lower handling charge, and can be reissued if lost or stolen. International credit cards, such as American Express, VISA, and MasterCard can also be used in many places, which is convenient. However, travelers check and credit cards may not be accepted in some stores and restaurants, etc. in rural areas, so it is recommended to carry some cash.
Information on ATMs that can be used for withdrawing cash using a credit card or cash card issued in foreign countries
Many ATMs do not accept credit cards or cash cards issued in other countries. You are recommended to contact your credit card company to check which ATMs can be used for any credit cards or cash cards issued overseas in advance. Seven Bank and Japan Post Bank ATMs now accept foreign credit cards for cash withdrawals. The accepted card types are indicated near the ATM.
RULES TO KEEP IN MIND
In the Midosuji and Kyobashi areas, there are places outside where smoking is prohibited. Violators will be fined 1,000 yen. Elsewhere in Osaka Prefecture there are some other non-smoking outdoor areas--please keep an eye out for them.
About Osaka